So I guess I was hungry when I made this because all of the gifts are pretty much food related. Anyways, hope you enjoy (:
This is a Kona Kase you can check out their website here.
For the active dad you can get him a subscription to a monthly box club. Some of them you can choose to do a one time only box which is nice if you don't want to fork over a bunch of money.
And
here
you can find a review on the box and a coupon code!
If you wanna get real fancy you can go out and make your own box. Just go to REI, Sprouts, Whole Foods etc., and find things that you wouldn't normally buy and then put them together in a cute little box and let Dad do the taste testing (:
For the man with a sweet tooth you can do a DIY candy jar
This website
has the how to along with the downloads you need to make the daddy stache
For the eco friendly dad or maybe for just a bit of a stylish dad - you can get him this really lovely lunch bag.
If your dad works in an office and comes in with his lunch in this guy - theres no doubt he will be the coolest guy at work.
I think its perfect. Just look at it.
Don't you wanna touch it???
For the foodaddy. (Food + daddy - incase you didn't get it cause I'm not funny.)
I've always wanted to do this, and I'm thinking about actually getting one of these little kits
DIY cheese kit!
It comes with an instruction booklet and everything you need minus the milk. And it takes less than an hour to make!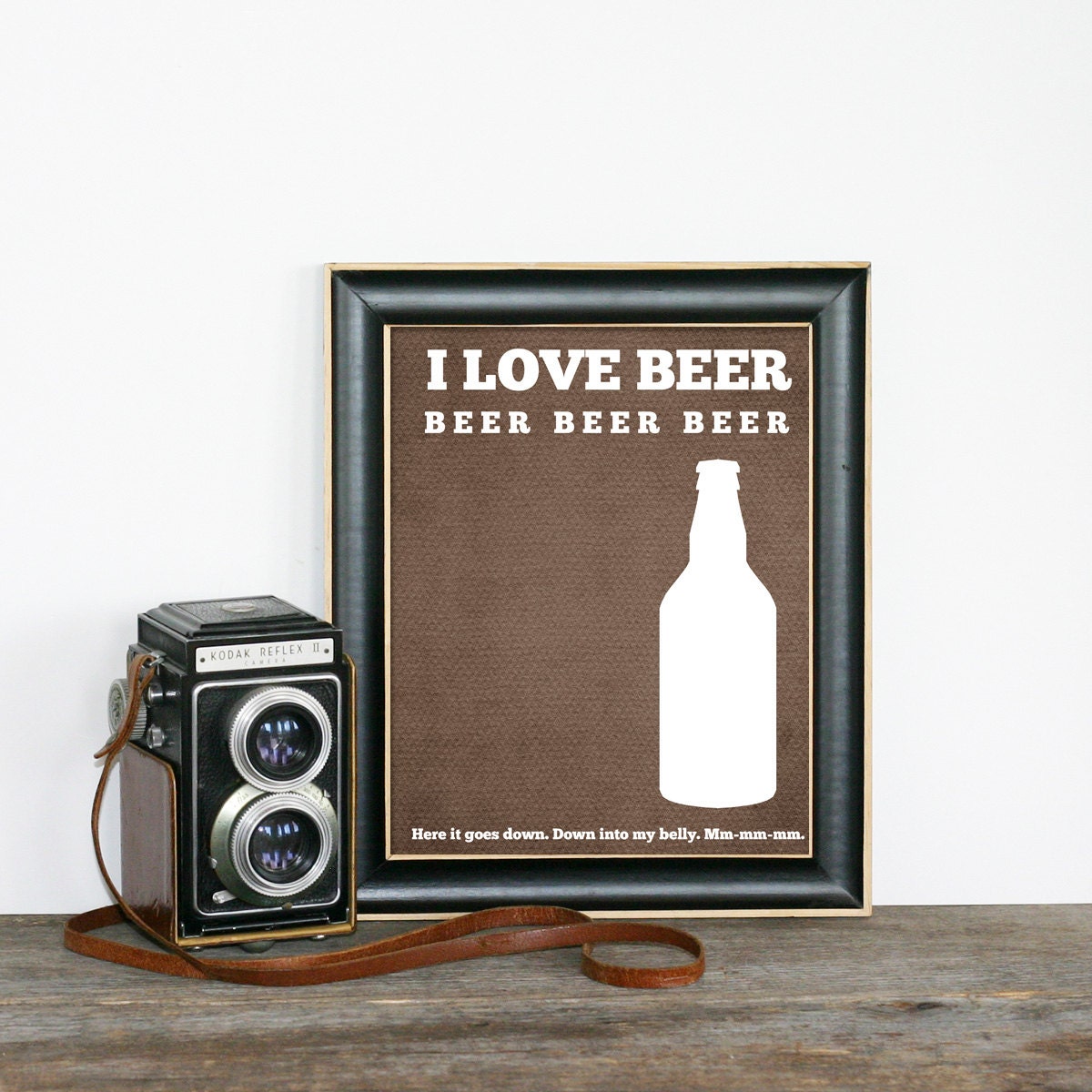 Get the I LOVE BEER print here
If you're sitting here thinking to yourself "I really don't know what my dad likes other than beer"
Then I have found the Fathers Day gift for you.
Its simple and in a neutral color that goes with pretty much anything. It is a good price, and theres a cool old camera in this picture. (However, I'm pretty sure the camera isn't included with the print.)
Its a great way to show your dad how well you really know him. Haha. My dad doesn't drink beer but I know that a lot of manly men do.